Ad blocker interference detected!
Wikia is a free-to-use site that makes money from advertising. We have a modified experience for viewers using ad blockers

Wikia is not accessible if you've made further modifications. Remove the custom ad blocker rule(s) and the page will load as expected.
CUBE FIELD
Have you ever thought about the game which can be the easiest as well as the hardest one? Well, if it so, then you are on the right place. This field is full of cubes. Are you ready for making your own way in the tangled labyrinth of CUBE FIELD? With basic control keys and easy plot, you can involve in a totally new adventure that require concentration skills on the highest level. Special features, nice interface, perfect quality, fixed bugs and faster download in any browser window make this awesome game desirable to play. Feel free to crash and replay on your way through the dessert. Current Record Holders for Cubefield.............. 1. Ali Butt: 2,152,079, 2. Jaiden Mclain: 1,789,920, 3. Cameron Jones: 1,015,105... Send a picture to twitter.com/@Briggs_Football to get your name on the highscores! Instagram.com/briggs.hall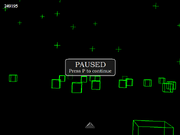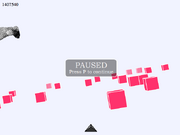 cubefield is a game developed by alex hughs 11L.